2022 Shaoxing Famous Products International Online Exhibition Launch Ceremony and CCOIC Shaoxing Chamber of Commerce RCEP Forum was successfully held
2022 Shaoxing Famous Products International Online Exhibition Launch Ceremony and CCOIC Shaoxing Chamber of Commerce RCEP Forum was successfully held
"New Era, New Pattern, New Opportunities for Sharing RCEP"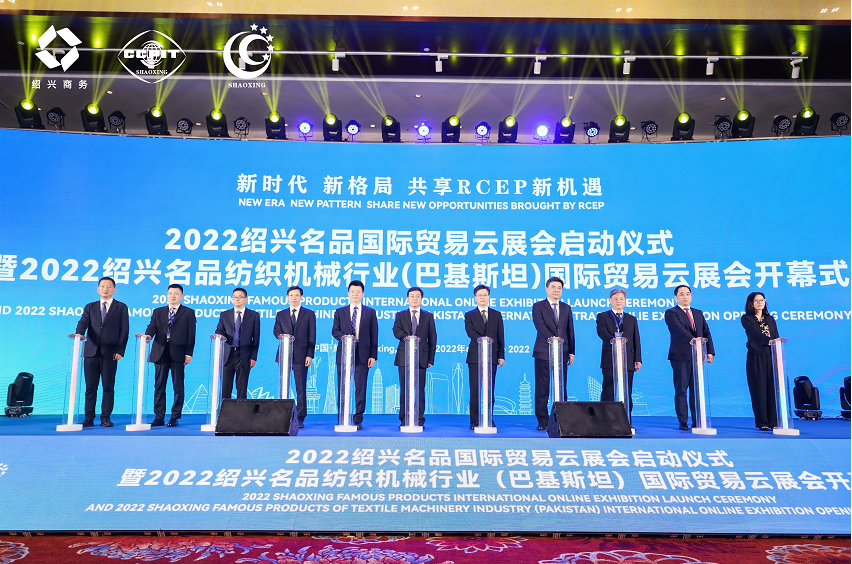 On June 28, 2022 Shaoxing Famous Products International Online Exhibition Launch Ceremony and CCOIC Shaoxing Chamber of Commerce RCEP Forum was successfully held. This kicked off a series of 12 online cloud exhibitions for 6 months, targeting different industries and overseas markets.
The event was held both online and offline with Mr. Shi Huifang, Mayor of Shaoxing City, Mr. Chen Zongyao, Chairman of CCPIT Zhejiang, Mr. Xia Wendi, Chairman of China National Machinery Industry International Co. (SINOMACHINT), Mr. Tao Guanfeng, Executive Vice Mayor of Shaoxing City and other relevant leaders of Shaoxing City present offline. Mr. Deny Wachyudi Kurnia, Consul General of Consulate General of Indonesia in Shanghai, Mr. Hussain Haider, Consul General of Consulate General of Pakistan in Shanghai, Ms. Tran Ha Trang, Consul of Consulate General of Vietnam in Shanghai, ASEAN China Chamber of Commerce and Industry, Association of Belt and Road Malaysia, India China Regional Exchanges and Trade Investment Center and other overseas guests and representatives of business associations attended the meeting online.
2022 Shaoxing Famous Products International Trade Online Exhibition was broadcast through the 12 cloud exhibition catalog video. Series of exhibitions involve equipment manufacturing, textile and clothing, textile new materials, health environment, consumer goods and gifts, pharmaceuticals, medical, integrated circuits and other industries. It focuses on the three traditional industries of textile, chemical and metal processing and develops four new industries of high-end equipment, electronic information, modern medicine and new materials to promote the development of Shaoxing's advantageous industries.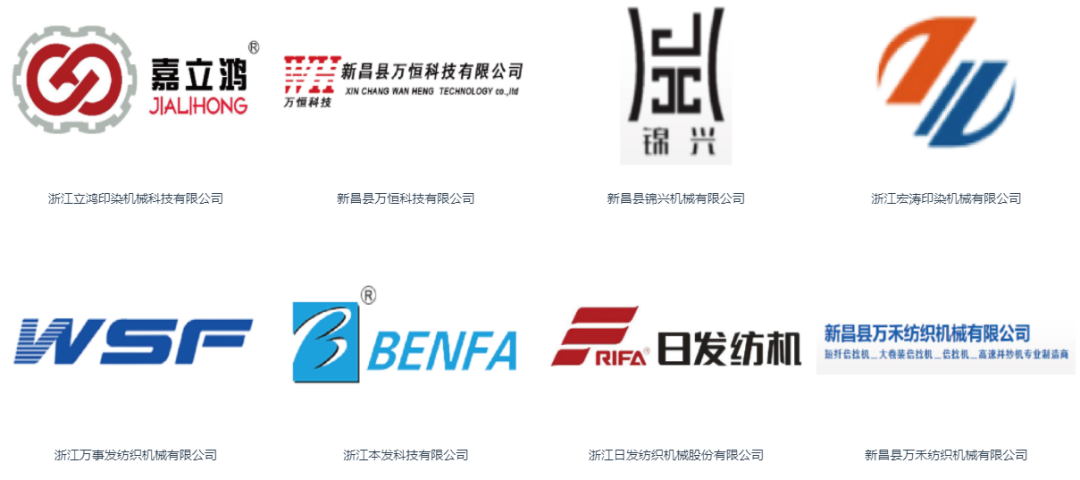 2022 Shaoxing Famous Products Textile Machinery Industry (Pakistan) International Online Exhibition, the first exhibition of the series, was also opened and launched at the same time. During the exhibition, more than 40 famous Shaoxing textile machinery enterprises such as Zhejiang Taitan, Zhejiang RIFA Textile Machinery, Zhejiang Jinggong Technology, etc. will have one-to-one online negotiations with 100 buyers from Pakistan. The online trade fair will also be promoted through a number of domestic and international mainstream media and social media platforms to greatly enhance exhibitors' exposure and attract quality buyers to participate in the matchmaking negotiations.
免責聲明:本文轉載自其它媒體,轉載目的在於傳遞更多信息,並不代表本網贊同其觀點和對其真實性負責,亦不負任何法律責任。本站所有資源全部收集於互聯網,分享目的僅供大家學習與參考,如有版權或知識產權侵犯等,請給我們留言。